Our Bodyguard course is the ideal starting point for those wishing to break into the business of protecting others or those transitioning from Military or Law Enforcement. Our course was designed by veterans of the U.S. and Israeli Secret Service agencies (Shin Bet/Mossad) with extensive experience in all facets of corporate, celebrity, dignitary and VIP protection. The curriculum is extremely relevant to those with little to no experience in the security industry as well as to seasoned professionals. We conduct several hands-on, live-fire urban room clearing/CQB exercises incorporating vehicles ambush, evacuation & extraction. We also cover legal aspects, security procedures and emergency response skills commonly required from security personnel.
Our worldwide presence gives us access to live-fire 360° shoot houses in Naples, Florida and Warsaw, Poland, with video shooting depicting crowded event scenarios. The live-fire video scenarios enable us to expose our students to the challenges of making decisions under pressure and according to the rules of engagement.
At Israeli Tactical School, we firmly believe that nothing takes the place of realistic, authentic field training – therefore, we keep classroom instruction to a bare minimum. Our executive protection course is second to none. The combination of bona fide top-tier instructors, state-of-the-art facilities and realistic implementation of skills can't be matched, and our graduates have a competitive advantage in the job market upon successful completion of our program. Additionally, our job placement assistance helps our graduates to navigate career options through resume writing and job interview workshops.
​
**Candidates should know that this is a physically and mentally demanding course requiring long days and maximum student participation; please prepare accordingly.**
For more information, please read on and fill out our contact form. One of our representatives will get back to you within 24 hours.7 Days ITS Personal Protection Specialist| Close Protection Operative course. The Best Personal Protection Specialist course our lessons & classes in Virginia & Executive Protection education in Fairfax, Falls Church, Alexandria, Arlington, Poland ESA
Executive Protection
Operative
We offer 3 different training education strategies for employment or/and upscale your value in the protection market
Duration Pricing
7 days 3000 USD
Course includes close protection CQB tactical live fire training with focus on pressured emergency scenarios with a V.I.P
This course will be taught using theoretical and practical exercises. The course contains 5% lectures time in the classroom and 95% of the time live fire combat emergency exercises. The live fire exercises will take place in an urban area at 360 /270 kill houses. At the shooting range we conduct the out door vehicle CQB and V.I.P extraction exercises.
Final training exercise will contain IN TOWN EXERCISE - training in realistic every day situation.
The course will be given in different locations around the world for more details about events schedule and location here
Good physical shape with focus on aerobic

Go through our school background check

Must recommend to be familiar with firearms and hand to hand experience before the course - not a must since our courses design also especially for beginners

Must recommended passing emergency medical education before the course
Belt mounted, dominant side concealment holster

Sturdy belt at least 1.5" wide

Concealment jacket or vest

Footwear suitable for rapid movement

Casual, comfortable civilian clothing suitable for training in any weather

Hydration system

Sunscreen and bug spray

Hat

Wraparound eye wear

Earmuffs and earplugs
Close protection soft arts module
​
Protection specialist roles and responsibilities of the Close protection agent

Threat and Risk Assessment

Surveillance and counter surveillance planning

Operational Planning

Law and Legislation

Interpersonal Skills

Close Protection Teamwork and Briefing

Close Protection foot & vehicle drills

Route and navigation Selection

Close Protection schedule analysis

Search & crowed screening Procedures - body, cargo & car

Profiling, questioning and Incident Management
Close protection combat module
Response by using hand-to-hand combat and Pistol during live fire emergencies, include react to threats in various scenarios - urban room clearing CQB, vehicle CQB and V.I.P extraction / ambush scenarios (one man & a V.I.P scenarios)

Vehicle control under pressure - J-turn, driving as part of a convoy, using the car as a weapon and wounded driver replacement
All inclusive prices
​
In Poland and Thailand our courses are all inclusive (hotel, meals and transportation

In the USA, Latin America and etc the price not include hotel and meals.

Sign up time 60 days before the course with 700 USD deposit + PayPal fee
PRICE
3000 USD
USA prices
The course main target is to provide student with all the necessary theoretical knowledge and practical skills to work as a Close Protection agent as soon as she/he complete our 7 days intensive program. The course will use minimum of classroom lectures with maximum of realistic and practical field training exercises to provide a full understanding of close protection operations worldwide. The Executive Protection Corporate Course includes the overall knowledge within 'Business' and 'Dignitary' areas of Close Protection, and it's training program is based on the proven training methods of the Israeli Secret Service "Shin - Bet. The Course is approved by employers companies and institutes from all over the world that hire our students in the end of the course.
TOMER ISRAELI
A former veteran of the Israeli secret service "Shin bet" and special agents team leader for Executive of protection​
A veteran captain of the Israeli Defense Forces with over 20 years of both combat and instructional experience. He began his army career in the Israeli Delta Force ... read more
Gallery & videos of the course
7 DAYS PERSONAL PROTECTION SPECIALIST

Close Protection Operative in Virginia

Poland
EXECUTIVE PROTECTION BODYGUARD TRAINING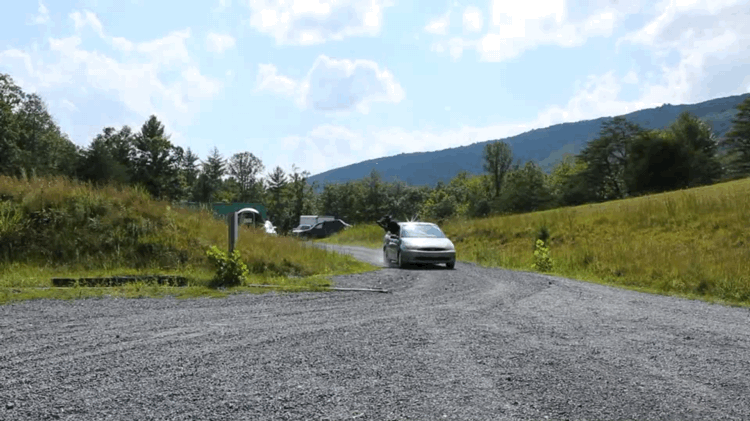 Take your skills to the next level ?
Check our High risk PSD course with live fire as a team here