EXECUTIVE PROTECTION TRAINING
Conducting executive protection training for students from 47 countries all over the globe since 2011. Trained more than 1100 students, for whom that was a start of a brilliant life adventure or security career.
​
Constantly evolving, innovating.
In 2011 Tomer Israeli finished his service in the "Shin Bet" (Israeli Secret Service) as special agents team leader for Executive protection in a rank of captain and Chief Security officer and founds Israeli Tactical School. At that time Israeli Tactical School (ITS) is the only Israeli Counter Terror School out side from the state of Israel. The school function as professional elite Counter Terror and Protection academy and designed to train special forces and private individuals using Tomer's unique TAC combat system.
TAC system designed to combine shooting and hand to hand combat for the active shooter and executive protection missions. The TAC program is based on the "Shin bet" Counter Terror Individual warrior doctrine fit perfectly also for the home defense and law enforcement.
Now. With over 9 years of experience, the ITS is an authority in the field of counter terror, security and protection all over the world.
Our top level personal protection school is the ideal starting point for those of you wishing to break into the executive protection industry. The program designed for those of you transitioning from Military or Law Enforcement as well as regular civilians wish to develop their combat self defense skills in a realistic professional set up. Our courses were developed by former Israeli Secret Service agency (Shin Bet/Mossad) special agents field officers with extensive experience in all facets of corporate, celebrity, dignitary and VIP protection. In the program we teach skills and tools in the world of hand-to-hand combat, live-fire urban room clearing/CQB exercises incorporating vehicles ambush, evacuation & extraction. We also cover legal aspects, security procedures and emergency response skills commonly required from security personnel. In the high risk 9 days bodyguard course, live fire convoy ambush exercises with 6 man team. Also in high risk 10 day course, we provide a unique under cover & counter surveillance street workshop. Our close protection program focus on minimal classroom time and maximum time to practice again and again in-order to give the future bodyguard the confidence he need in case of emergency.
Our worldwide presence gives us access to live-fire 360° CQB shoot houses in several locations nation wide and globally in Washington DC, New York, Virginia, Maryland, Florida, California, Texas, Arizona, Nevada, Colorado, Canada Mexico, Brazil, Ecuador, Poland, Italy, Germany, Austria, France, UK, England, Greece, Turkey, Netherlands, Malta, Switzerland, Ireland, Norway, Sweden and Thailand.
Top personal protection education & executive protection training. our school provide some of the best international executive security lessons in the world.
​For details contact us here
​
We offer 3 different training education strategies for employment or/and upscale your value in the protection market
Army service in combat
roles 4 years
preferred as SF
Executive protection
9 days in total
EP /PSD high risk
course
9 days in total)
PSD / PMC high risk
jobs in one of the government contractors projects
To be employ in over seas project means high wages together with high risk work environment. You may increase your chances to be selected if you are coming from a Special forces service although in our experience with the right training and over all attitude and commitment for the journey it's totally possible to get a job either way. The contracting teams always looking for good people with the right skills set like provided in our courses. As always training is only one of the topics required - the units over all looking what you bring to the table as a person - meaning: how well handle stress? reaction to authority? discipline and over all integrity? all of that are as important for your evaluation and fit for the job. In our training the vetting process is extremely important for you to be evaluated and determine what are the things you should work on and perfect to get a job for the long run. The recommend path is service in the U.S Army 4 years and attend our 10 days PSD / PMC course. This path is a combination of intensive firearms urban CQB and Vehicle CQB tactics together with our high risk Executive Protection training designed especially for live fire team work as in a PSD team. The focus is on protection in remote locations with hostile conditions, convoy and ambush live fire exercises see video of the course here.
For more details about our 9 days High risk EP/PSD course here
Covert security federal agency path >
Army service in combat
roles 4 years
& Academical B.A degree
Special agents program for different federal agencies
To be accepted to these high quality programs require to stand out from the pack. The agencies naturally are looking for the best people and compete with the other agencies. In the covert security course we go deep to what special agent is all about from the combative, covert operation and intelligence aspects. The course is a combination of 3 courses: 5 days live fire tactical training (CQB urban & vehicle), 4 days high risk close protection live fire team exercises (CQB urban & convoy) and 4 days of covert protection that include avoid tracking / tracking / surveillance / counter surveillance / cover story / observation point under cover work and attacker assignments team and individual exercises. For more details about our 10 days High risk Covert security course here
​
In order to get a job as executive protection in a corporate or for celebrity, you need to be a trust worthy, lethal and organized individual. No V.I.P will hire you unless he knows you can operate under pressure and do the right decision for his survival. Our pure combat emergency response courses will help you to demonstrate abilities and convince o employers to hire you. From our experience to be prepared mean to have training a way of life. It's highly recommended to do join a hand to hand combat gym, practice the tactical shooting skills you obtain on our courses and keep your aerobic and conditioning in a good shape. In other words security diploma doesn't get you the job the over all package is as important. The moral and values obtaining at home in your childhood and during your army/police or other service these are all expected to be found in the interviews and of course during work. Our course designed to test the skills and function as vetting process to your values and we are adding a recommendation letter to aid student with their finding job process. Our letter provided in personal statement of the instructor and head of school to future employers and from our experience help you get a job in prestige projects but to get a job and keep a job are not the same challenge so don't forget your values.
For more details about our 10 days Executive protection course here
Training projects around the world
Our school focus on Counter terror and Executive protection training of units & individuals globally. Training provided by our Tier one experienced instructors veterans from elite distinguished Israeli & U.S units such as Israeli Delta Force (Sayeret Matkal), Israeli Navy SEALs (Shin-13), Israeli Secret Service (Shin-bet), Mossad, U.S Secret Service, U.S Green Beret and etc.
Contact us here regards your next training need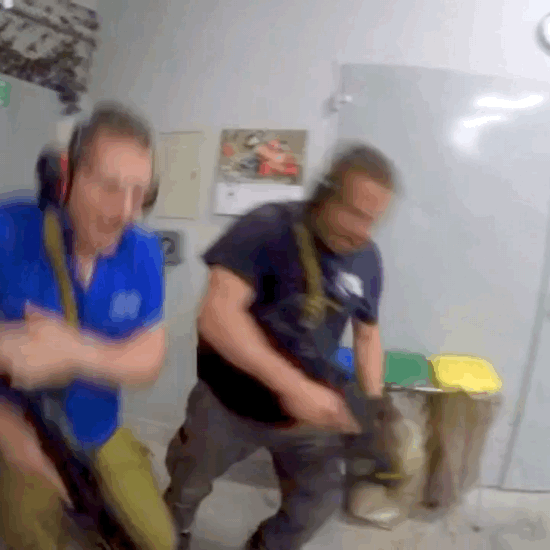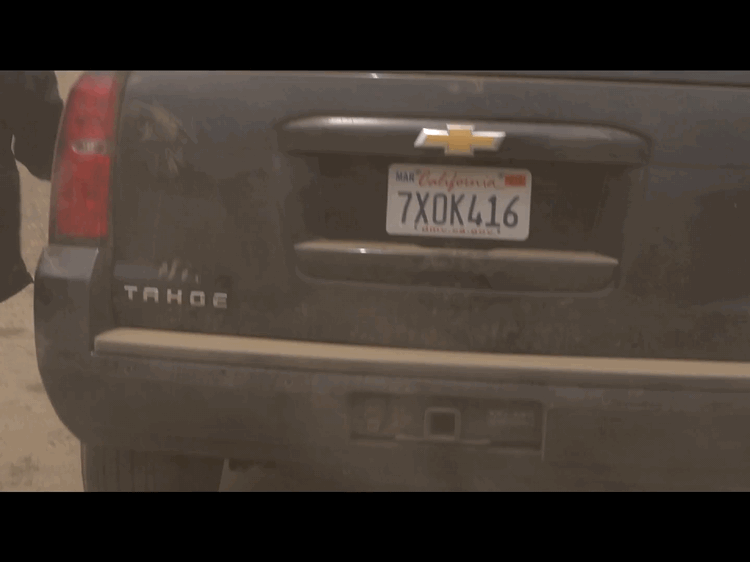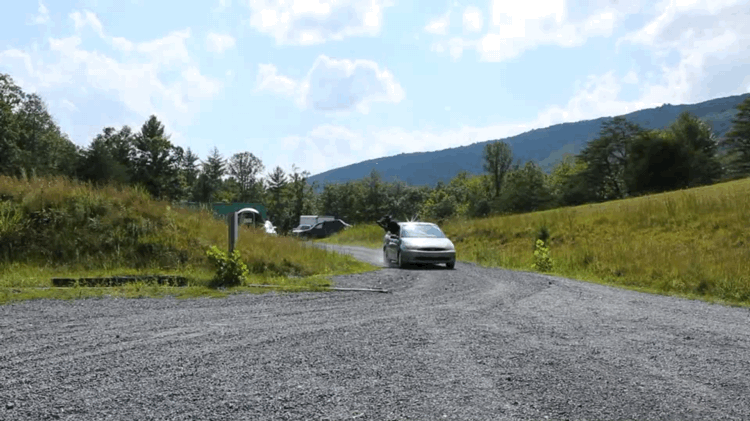 How training with ITS helps you develop?
Efficiency​
​
ITS courses provide students with elite real life skills that prepare the student for work as professional bodyguard. Our former Israeli Secret Service instructors will valid, test and qualify you exactly the same way conducted in the Israeli national counter terror school at the "Shin-bet" agency meaning you will be able to operate effectively in case of emergency. The way we valid our student is recognized by the protection industry and open doors for many of our students especially for the over seas and high risk mission where real skills matter a lot more then diplomas.
​
Prestige​
​
Israeli Tactical School is a well-known in the professional security circles. PMC, CPO and MSO employers hold our academy courses in high esteem and often employ our graduates. An ITS course diploma is for many employers a sign of a well-qualified future employee.
International Brotherhood
​
Students from around the world come to train by ITS. Our global former and current school network of students are sharing a common unique experience and respect to their fellow graduated and peers. This bond among former students proved to help find jobs and work project all over the world. Due to our vetting process we are more then the happy to recommend our graduated students for jobs and speak directly with potential employers.